Carole Field is a writer, international lecturer, and licensed psychotherapist in Los Angeles, California. She has lectured throughout the U.S., including Hawaii, and internationally at the London Institute of Psychiatry in London, England, the University of Greece in Athens, and is published in the Netherlands.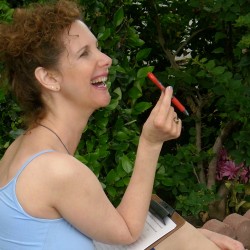 Carole is also a trained ballet dancer and has four vocal octaves.
"Of the many years I have been a psychotherapist and of the multitude of patients I have seen, I am consistently staggered at the horrific phenomenon of women dating down to men," she says. "I could no longer stand by and watch. This book was a must-write, and now, I believe, a must-read."
A mini definition of dating down is: consistently being involved with a significant other who is below your satisfaction and integrity level; who refuses to change;who slowly degrades  your self love. In the introduction of this book, dating itself is defined,"down" is defined in terms of this orientation, the types of downdatees are illustrated and a dating down relationship is also illuminated. That this invades present day culture and that it has been so sub-radar is finally exposed.
Carole is available to speak on Dating Down and alternative topics regarding relationships and communications. For more information, please email chf12@att.net.